Press release for my newly released genomics software visualisation project "AminoSee". Send this PDF to your local scientist!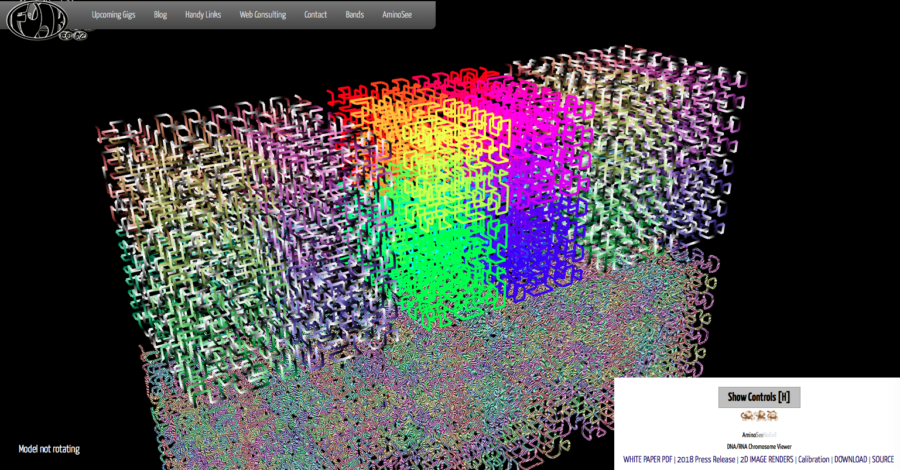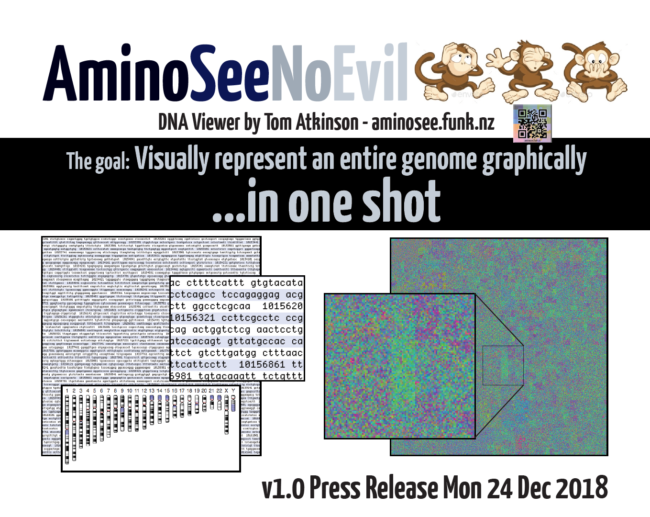 FOR IMMEDIATE RELEASE: Monday 24 December 2018
Section: International / Science / Infotech
Suggested Headline 1: NZ Musician Invents DNA Viewer
Suggested Headline 2: Free DNA Software For Christmas
A kiwi drummer has today gifted the public an open-source license to his innovative new computer software that is able to render an image from a digital file of any DNA or RNA data file.
Tom Atkinson, the drummer for Dam Native, Breaks Co-op, SJD, The Triptonites and many other groups turned out the software - which he has called the AminoSeeNoEvil DNA Viewer - in a sudden burst of creativity over the past 6 weeks after it came to him in a sudden realisation late one evening.
"My fingers just kept going at the keyboard like crazy. I just really wanted to see it in the end. Without anyone to help or slow me down, and realising the significance of the idea, I went all in. Glad I got it done before the end of the year, now it's time to get this to some scientists" -Tom.
It creates full colour images and was designed to enable inter-species comparisons between humans and primates; to understand the role of the regulatory "non-coding" junk DNA; as a thought experiment and exercise in processing enormous datasets; but most of all just purely out of curiosity and to inspire youth to get into science.
An experimental 3D mode enables visitors to http://aminosee.funk.nz/ to interactively fly through the DNA using the keyboard and mouse for a closer look! This even works on modern mobiles, but a desktop computer running macOS, Windows, or Linux is suggested. You can currently browse though his renderings of a handful of organisms such a human, primates, Octopus, Eucalyptus, Cannabis, Alligator, and the Brown Kiwi, with more coming soon.
It is available now on popular github.com collaboration site, released under the same software license as the Linux free operating system, sometimes called a "copy-left" license, a play on the word "copyright". This allows anyone to make copies, provide download mirrors, and even charge a fee to install or include in a bigger package with the requirement that the enhancements are provided back to the community also in source code format.
This allows commercial grade enhancements that will yield improvements to the free product, while benefiting all. For example, this is what enables IBM to sell for profit it's Redhat Linux system, with the improvements to the underlying kernel given back to the wider community for all to use.
The software is now being sent to universities and genomics researchers worldwide, hoping to gain some feedback and suggestions on the final colours for each amino acid.
Strapline: "I can see it now - I can AminoSee it!"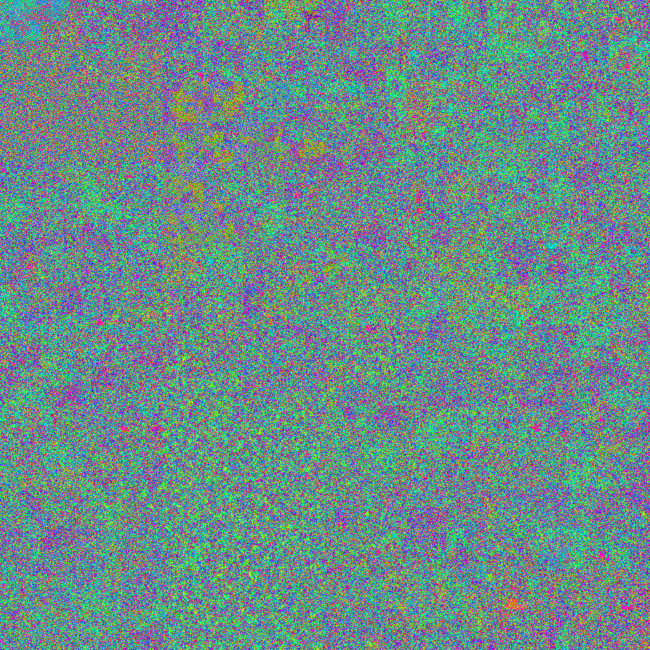 Official site:
http://aminosee.funk.nz/ (Demo site with 3D viewer demo, and 2D reports)
Author: Tom Atkinson <[email protected]>
http://www.funk.co.nz/aminosee/output/Chimp_Clint_chrY/images/Chimp_Clint_chrY.gbk.aminosee_HILBERT_m7_c7.3_Reference.png (reference image of Chimpanzee Y chromosome shows ~7.3 amino acids per pixel)
https://www.funk.co.nz/pdf/AminoSee_WhitePaper_09Jan2019.pdf (press release PDF with images)
Posted by tomachi on December 24th, 2018 filed in News, Science, Visuals