I just noticed that Facebook streaming cut off not only the P-Funk at the start but also the Martin Luther samples I used in my song! Wowzers that is evil!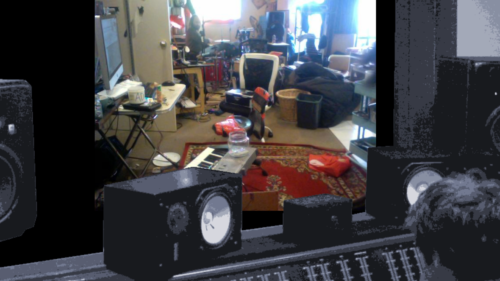 Please show support at patreon.com/tomachi
00:00 briefly explain how I setup an Icecast server on linux, and send audio to it from my mac, which is running Logic 9. Using FLAC lossless codec.
02:00 Boomer Remover: The COVID-19 Tentacle is upon me…. I had a dream of baby Uyghurs.
07:30 I think finally my vocal mics goes on.
15:00 100 Beats
14:00 Bomb Squad Having Some Dots.
11:00 first piece of dead air (whoops) about 20 secs
12:27 some out of control external MIDI (Microbrute Arturia)
18:00 I half destroy the mix by "double-dipping" the audio when I open VLC to monitor the stream in the isolation room. Here's when having a dedicated sound-person can help!
20:16 bridge section of Bomb Squad (synth madness)
23:40 So Dance (dance like yer from the hood)
25:11 drums sound check (home made kick mic)
27:00 moment of realisation I had VLC double the sound
27:23 11 seconds of dead air golly
28:00 video for Da Herbal Nite under construction.
29:00 start working on Finale Ule
Tomachi gives you the news from Auckland, NZ. The news is: I'm doing soundcheck.
Powered by Restream restream.io
OBS-Studio on Kubuntu, Logic 9 on macOS 10.9, IP Webcam app on Android, cam2ip on Linux, and IP Camera on the mac webcam. I use VNC for remote control but also have a HDMI to USB box for the mac video out (thanks Josh lots-of-cables-guy).