I've been invited to play – with my band The Triptonites – at this interesting event on the weekend – a democratic takeover of what's technically a Fletcher owned title. Parliament now needs to step in and purchase it from FBU is my call. Official site:  www.protectihumatao.com If you have not, please Sign The Petition
Ihumātao Reclamation Festival
Saturday 2 March 2019
11am – 8pm
Kaitiaki Village, Auckland, kicks off with a pōwhiri at 11.00am
Featuring: The Triptonites, Rise Era, Tom Scott, The Ihumātao Band, DLT, Kaupapa Driven, Upper Hutt Posse, Carlos Hendrix, Ladi 6, Unity Pacific, Che Fu, King Kapisi, Eno x Dirty, NRG, Him, Raiza Biza, Midnight Poetry band, The Fuzzies, New Telepathics, Kiko, Imagine This, Labretta Suede & The Motel 6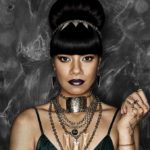 The under the radar event page has great info, as does their facebook event page.
Essentially this land was stolen from the natives at the start of the land wars, Leonie Hayden puts it well in her article on the matter:
Ihumātao, a west-facing peninsula on the shore of Auckland's Manukau Harbour, is the city's oldest settlement. In 1863, the land was illegally confiscated from Māori. Sacred hills were quarried, 800-year-old burial sites were demolished, archaeological remains were destroyed, a sewage-treatment plant was built over traditional fishing grounds, and a dye spill killed the local creek. Now Ihumātao has been designated a Special Housing Area, without public consultation, and a development of nearly 500 houses is in progress. But for some tangata whenua, enough is enough.
1971 pic thanks to aotearoarocks.blogspot.com
Pania Newton @TEDx Auckland:
Pania discusses visiting the United Nations in Geneva:
Official Sources:
facebook.com/events/789204638087819/
undertheradar.co.nz/news/15558/Lineup-Announced-For-Ihumtao-Reclamation-Festival.utr
givealittle.co.nz/cause/protectihumatao-1
our.actionstation.org.nz/petitions/toitu-te-whenua-protectihumaatao (SIGN THE PETITION!)
Other Relevant Links of Interest:
newshub.co.nz/home/new-zealand/2018/03/battle-over-auckland-s-ihum-tao-housing-development-heads-to-the-united-nations-for-a-third-time.html
aotearoarocks.blogspot.com/2018/08/guest-post-by-david-fraser-standing-up.html
nzgeo.com/stories/when-worlds-collide-2/
google.com/maps/place/Ihumatao+Quarry+Rd,+Mangere,+Auckland+2022/