UPDATE: I figured out how to dupe kits quickly. Just duplicate the .spd file in the kit folder. Make sure you rename it kitXXX.spd. Kit 1 is kit000.spd so subtract one from the filename.

Because Roland's SPD-SX Wave Manager is so terrible.
It seems like the only thing it can do is:
load samples into it one at a time and they have to 16 bit 44 khz
clear pads one at a time
But you can't do:
kit copy paste
clear all pads
exchange pads
setup kit chains
So here we go trying to reverse engineer the XML format by comparing how the unit changes the kit files! Hopefully I can find somebody to show me how to setup an open source software project.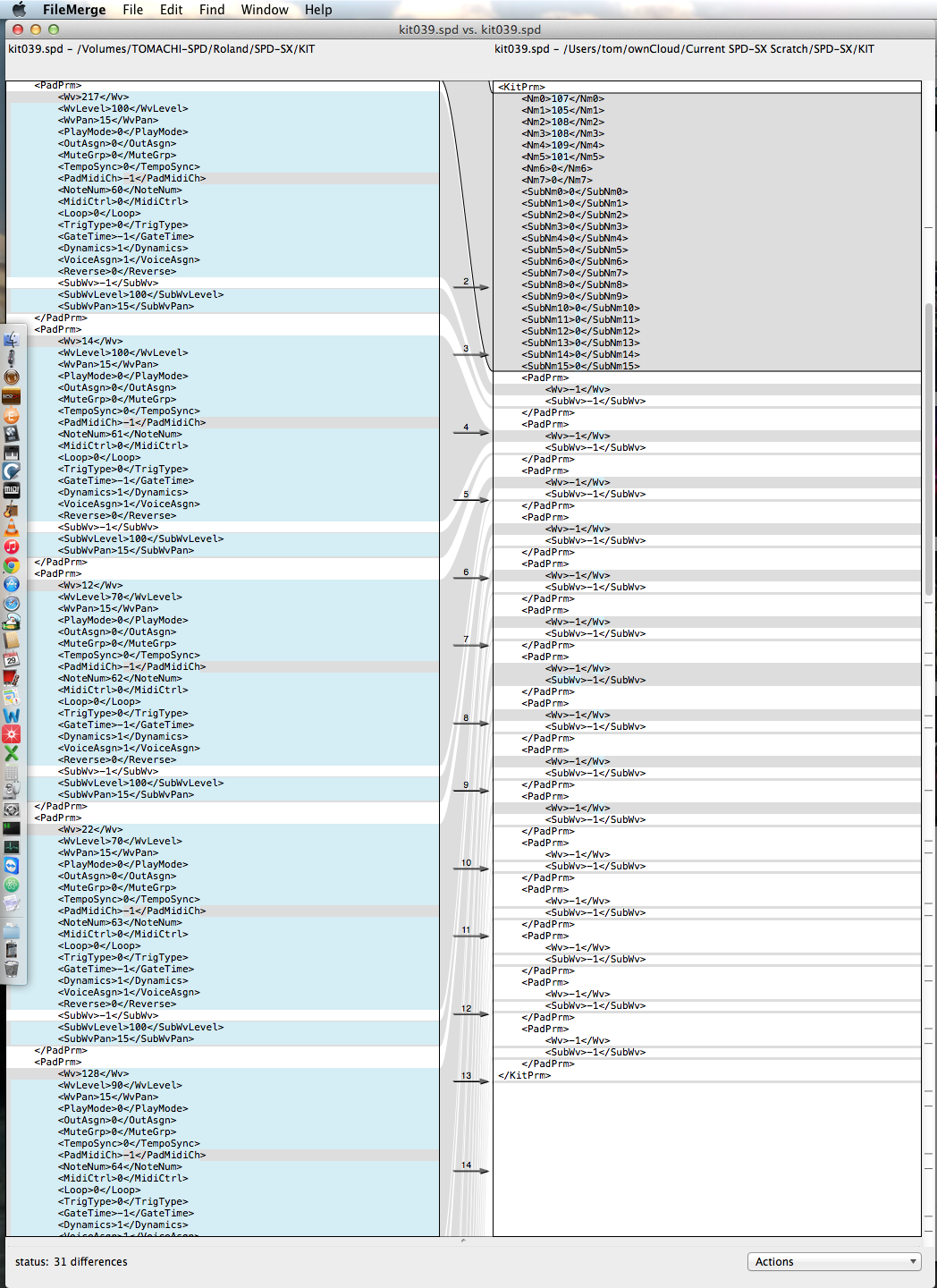 SPD-SX File Format Analysis