Joe Rogan is a stand-up comedian, a UFC commentator, a mixed-martial artist and an actor. He's also the second most popular podcaster in the world. A lot of people aren't too happy about the last part. And now he seems to have sold out to Spotify – which I support, but I hope it was worth it? Sources tell me that…
Spotify Have Now Removed 42 Joe Rogan Episodes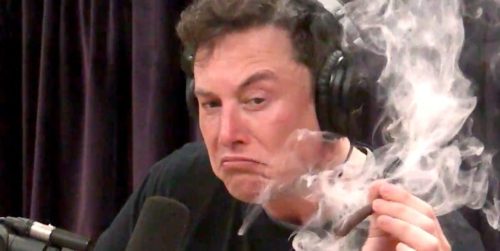 Now that odd gut feeling about Spotify is proving itself correct: they have now removed 42 episodes – out of ~1600 of the Joe Rogan podcast. Which wouldn't be so bad if part of the deal didn't include redirecting the http://podcasts.joerogan.net/ domain to Spotify. This last one, episode 149, from 2011, included a bunch of comedians. Comedians are not supposed to be politically correct Spotify! Tracking it down is proving hard since while it looks like he is very widely syndicated, those are done via RSS feeds, from that domain, which now does not work. Hope the payout was worth it, because all those syndicated pages now have broken links to *all* Joe Rogan content ever produced. I wonder if that was part of the deal? Or if Joe himself realised what it meant to redirect the domain above would end up being… Not a single one of the podcast syndicators I've tried appears to have made copies, and all were hot-linking to that domain. Mixcloud, Podchaser, Podbinge, ListenAddict, Podcast9 and most surprisingly the entire domain at jrescribe.com all broken for all episodes now. You need to visit Spotify now. Perhaps most strange of all is that…
Youtube also no longer has mystery missing episode #149.
2011 October 22- From The Icehouse – featuring Little Esther, Al Madrigal, Josh McDermitt, Brendon Walsh, and Felicia Michaels #149
I guess it must have been really nasty yeah? My guess is perhaps Joe re-listened to it and then pulled it from his back-end servers. Or it was pulled many years before the Spotify deal. Not impossible considering the search I just did.
Now obviously, Youtube is not Spotify, and is a very different beast as it has video, so should in theory still be there yeah? But I searched Youtube also for this. To it's credit, Youtube does still have *most* of his content, since it is a different network. Hope the pay was worth it. Probably was. Is a good library of content he developed there over the years. Youtube has many quite old episodes going back as far as #219 which by the way has a fairly extreme amount of swearing, guest also almost walks off set, is epic. But if you can find epi #149, flick me an email, I'm curious to see how you did this magic: [email protected]
A good example of this older content might be this episode #219 or the one where Elon Musk smokes dope.
These Links Are All Broken Today
No point clicking. I see "Oh snap, there was a playback error!".
https://www.podchaser.com/podcasts/the-joe-rogan-experience-10829/episodes/podcast-149-live-from-the-iceh-556982
https://jrescribe.com/transcripts/icehouse1.html
https://podbinge.app/shows/the-joe-rogan-experience/episodes
Almost thought I'd found it when I hit https://www.listenaddict.com/talks/podcast-149-live-from-the-icehouse-part-one/ but no….
These investigations lead me to the URL https://traffic.libsyn.com/joeroganexp/icehouse1.mp3?dest-id=19997 which is not in the wayback machine.
The Wrap
It was due to the following article that I became aware of this development:
https://www.thewrap.com/spotify-deletes-joe-rogan-podcast-episodes/
FYI: List of 2011 Podcasts
Thanks to a lot of digging on Wayback Machine at The Internet Archive, I reproduce the following text for other internet detectives to pickup the case where I left off… because I did my best to find this and failed. Was honestly hoping to back it up and host it on this site for laffs but alas no laffs be had.  I was able to find the very first episode though – see https://archive.org/details/TheJoeRoganExperiencePodcast1465/JRE-Podcast-1.mp3  (This link works… today)
2011
———————–
December 28- Everlast #171
December 27- Michael Ruppert #170
December 23- *2 Year Anniversary Podcast* Doug Benson, Bert Kreischer, Ari Shaffir, Jason Gillearn #169
December 21- Ronda Rousey #168
December 20- Aubrey Marcus #167
December 14- Duncan Trussell #166
December 13- Bruce Lipton #165
December 6- Shane Smith #164
December 1- Doug Stanhope & Joey Diaz #163
November 29- Daniele Bolelli #162
November 28- Bert Kreischer #161
November 24- Eddie Bravo #160
November 22- Nick Thune #159
November 16- Doug Benson #158
November 15- Tom Segura & Christina Pazsitzky #157
November 10- Duncan Trussell #156
November 8- Dave Attell #155
November 7- Sam Tripoli #154
October 31- Joey Diaz #153
October 27- Redban only #152
October 25- Josh McDermitt #151
October 24- Bryan Callen #150
October 22- From The Icehouse – featuring Little Esther, Al Madrigal, Josh McDermitt, Brendon Walsh, and Felicia Michaels #149
October 19- Kevin Pereira #148
October 17- Duncan Trussell #147
October 13- Ari Shaffir #146
October 10- Bert Kreischer #145
October 4- Eddie Bravo #144
September 28- Jason Miller & Ryan Parsons #143
September 25- Graham Hancock & Duncan Trussell #142
September 25- Duncan Trussell #141
September 21- Brendon Walsh #140
September 14- Duncan Trussell #139
September 11- Anthony Bourdain #138
September 10- Tim Ferriss #137
September 9- Daniel Pinchbeck #136
September 6- Joey Diaz & John Heffron #135
September 1- Kevin Smith #134
August 24- Charlie Murphy #133
August 22- Bert Kreischer #132
August 17- Neal Brennan #131
August 16- Duncan Trussell #130
August 11- Ari Shaffir #129 **Rogan's Birthday**
August 9- Joey Diaz #128
August 3- Chris Aubrey Marcus #127
July 31- Freddy Lockhart #126
July 27- Giorgio A. Tsoukalos & Eddie Bravo #125
July 24- Michael Schiavello #124 (no Redban)
July 20- Tom Segura #123
July 19- Jamie Kilstein #122
July 11- Bryan Callen #121
July 6- Duncan Trussell #120
July 5- Jan Irvin #119
June 29- Ari Shaffir #118
June 28- Eddie Bravo #117
June 21- Russell Peters & Junior Simpson #116
June 20- Maz Jobrani #115
June 14- Neal Brennan #114
June 13- Brian Posehn #113
June 7- Cliffy B & Jonny Christo #112
June 6- Al Madrigal #111
June 1- Duncan Trussell #110
May 31- Ari Shaffir #109
May 30- Joey Diaz #108
May 11- Doug Benson #107
May 10- Steve Rannazzisi #106
May 9- Bryan Callen #105
May ?- Sam Tripoli #104 (Airplane)
May 2- Duncan Trussell #103
April 27- John Heffron #102
April 26- Adam Carolla #101
April 19- Redban only #100
April 18- Tom Segura #99
April 13- Daryl Wright & Brian Whitaker #98
April 12- Freddy Lockhart #97
April 8- Kevin Pereira #96
April 5- Bert Kreischer #95
March 31- Joey Diaz #94
March 28- Eddie Bravo #93
March 22- Jim Norton #92 (At the Smodcastle)
March 22- Bill Burr #91
March 16- Joey Diaz #90
March 15- Bryan Callen #89
March 10- Andy Dick #88
March 8- Dana Dearmond #87
March 4- Tom Segura #86 (Airplane)
March 1- Ari Shaffir #85 (Airplane)
February 28- Duncan Trussell #84
February 22- Bas Rutten #83
February 21- Dave Foley #82
February 16- Pete Johansson #81
February 15- Ari Shaffir & Joey Diaz #80 (partial)
February 10- Jon Lajoie #79
February 8- Chris Marcus #78
February 3- Eddie Ifft #77
February 1- Bobby Lee #76
January 26- Sam Tripoli #75
January 25- Allison Sciulla #74
January 19- Bert Kreischer #73
January 18- Ari Shaffir #72
January 13- Al Madrigal #71
January 11- Brendon Walsh #70
January 5- Bryan Callen #69
January 4- Iliza Schlesinger #68